District 7 House | H.a
PROJECT INFORMATION:
Design company: H.a
Project name: District 7 House
Architect team: Vuong Trung Huu, Nguyen Duc Khanh
Location: Ho Chi Minh city, Vietnam
Completed in: 2020
Supplier of wooden interior: H2
Supplier of iron interior: Tai Loi Co. Ltd
Composition of the project: Minh Lam Co. Ltd
Photo by: Quang Dam
Among the noisy and hurried-up life of a big city, the project District 7 House becomes impressive with its peaceful, quiet and close image but still emphasizing a modern and luxury look.
This project has many advantages such as right enough area to arrange rooms suitably, façade view to river bringing a fresh living space and ideal view. During design and construction time, the team has met many difficulties due to COVID-19 impact and budget cut-down but still had to ensure the project quality. In particular, the homeowner pays great attention to feng shui issues, architect team has to carefully discuss and take a long time to suggest a suitable design.
As a result, the house is designed around a large skylight. The front and behind functions are connected by a staircase and wooden balcony. The house is direct to the Southeast so it can avoid hot sunshine on sunny days. It also can lead natural wind to bedrooms and living room through skylight and big windows. From the kitchen it can be viewed directly to the river with the majority of water. The floor and wall are tiled with grinding stone bringing a fresh feeling. Rustic cement ceiling and walnut wooden interior create a cozy, close but still luxurious sense.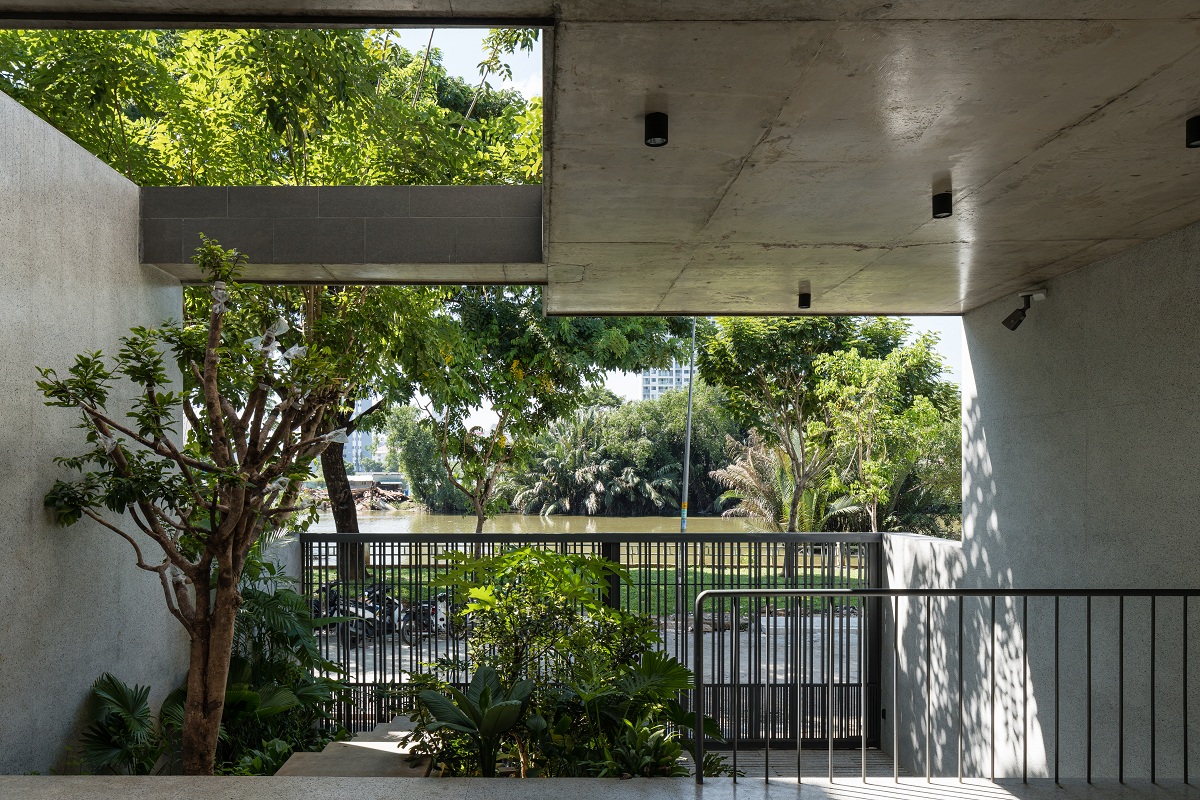 Please see the pictures below:
Posting: Lucy Nguyen
Source: Archdaily