Bedroom Interior Variation With Scandinavian Style
Bedroom Interior Variation With Scandinavian Style
If you are going to design your relaxing space and get stuck with ideas, try to look at Scandinavian bedroom below. With the simplicity and sophistication that this style brings, you will surely feel comfortable and peaceful as soon as you step into the room.
A Scandinavian bedroom is a relaxing and tranquil place helping us get away from the pressures of everyday life. Soft neutral tones, simple and comfortable furniture, and decorative items blend together to create a fresh look and feelling.
Scandinavian Bedrooms
The perfect bed for a Scandinavian bedroom is a type that is not too prominent. Beds are usually low but firm combined with white blankets, bedspreads, pillows or neutral colors to bring coziness to the room.
Bedside cabinets
The bedside cabinet is used to increase the storage space for small items and the convenience for the room. In Nordic design style, bedside cabinets are usually made of light natural wood. In matching with the overall look, it should also have only one or two simple drawers or sometimes have no drawers.
Scandinavian Night Lamps
Light up your room with artificial light to bring a closer and cozier space to the bedroom. The lights in Scandinavian bedrooms are often long pendant lamps that create their own delicacy.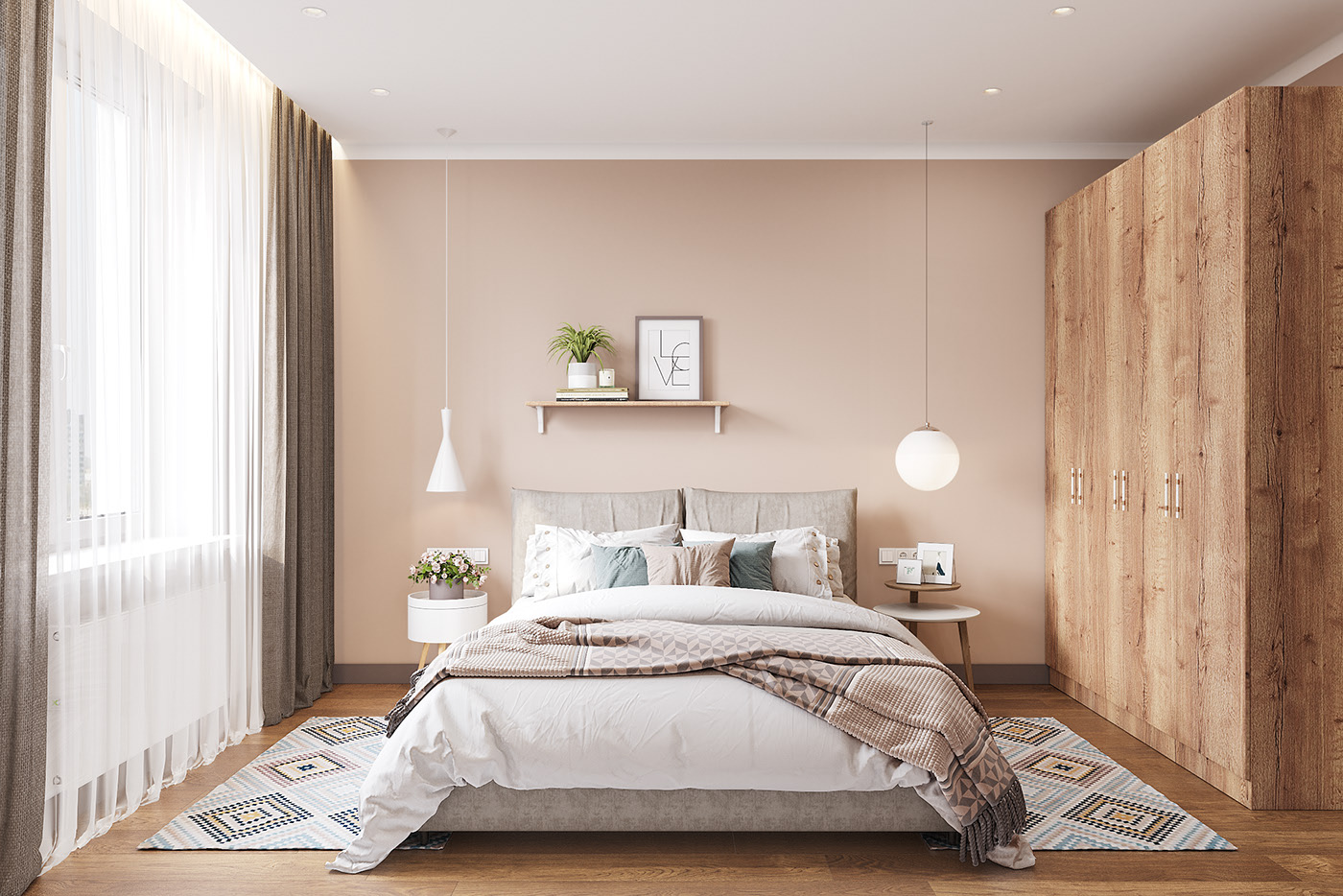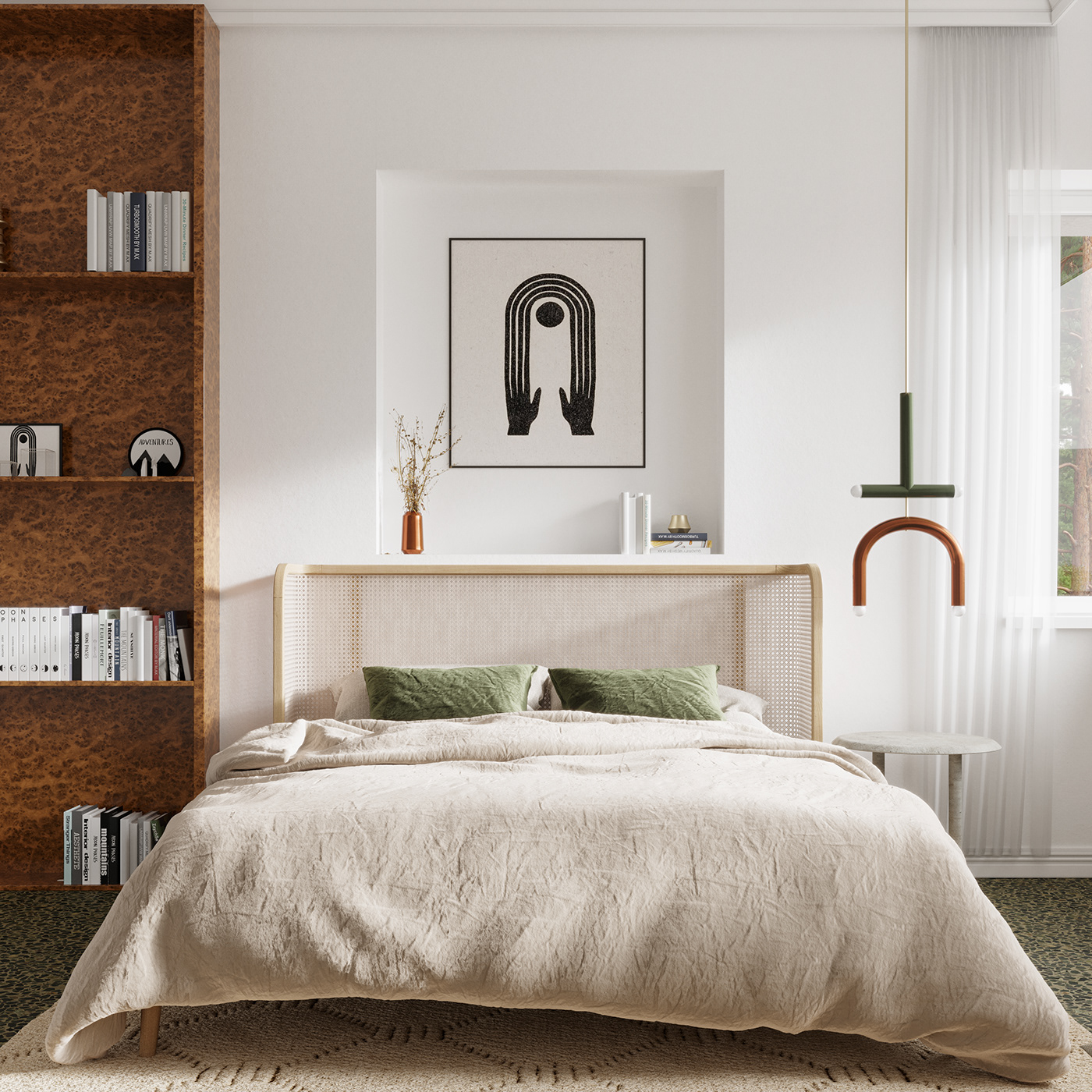 Scandinavian blankets, bedspreads and pillows
White and neutral colors are still the top choice for Nordic style bedding. Cotton blankets and pillows add a certain amount of comfort.
If you strongly believe that there is a beauty belonging to simplicity, then Scandinavian bedroom design is for you. Since its inception in the early 20th century, this style has expressed a sense of minimalism but emphasized delicacy. And a Scandinavian bedroom is a relaxing retreat to escape the pressures of everyday life.
Photos: Behance
Article: Lucy Nguyen